SMS, short for Savino Management System, is an extensive management platform for the employee-admin side of things at transport and logistics company, Savino Del Bene.
 
Our client, a multinational logistics and forwarding company serving over 60 countries, identified a need for a digital platform to streamline management of its employees in the realm of operational efficiency, personal development and employee engagement. They approached our team with the vision of crafting an easy-to-use, engaging online platform that would help them realise this vision. 

Our Design Process

Requirements and Research
We met with Savino at their South African HQ to assess the system they were using at the time and to identify its pain-points. We also outlined requirements, technical and business-related considerations, and generally, the needs and wants of the system. To get an idea of the technological landscape, we investigated how other players in logistics go about their people management, as well as platforms serving industries beyond transport and logistics to see what works, what doesn't and what opportunities we could take to build a great product.
First Screens and flows 
With more background around user requirements and business context, we drew up screens to map out the platform's core functionalities, user flows and the UI. Thanks to regular client reviews and sample users' feedback, we made improvements and further built up SMS. This helped us to get the system into to a working real-world state that could be used by the business and improved iteratively.  
Visual Design 
Once Savino was happy with the flow of screens and the functionality of SMS, it was time to drill down on look and feel. We customised the built-in theme of the low-code software we used to create SMS to reflect the company's brand, introduce modernity and ensure usability. We focussed particularly on keeping screens clutter free, using icons instead of words and equipping users of all kinds with an intuitive interface to easily navigate between various screens. 
Feedback and improvements 
Savino Management System is an ongoing project, and because we've been using low-code software to build it, we are able to easily implement lots of feedback rapidly and make improvements in a short timeframe.
Key Features

Administrator features 
• Setting of goals for employees and a checkpoint system to track progress
• Management of users: adding, viewing and editing users as needed 
• Incentive programme: employees' good deeds are celebrated and a healthy sense of competition is fostered through a monthly leader board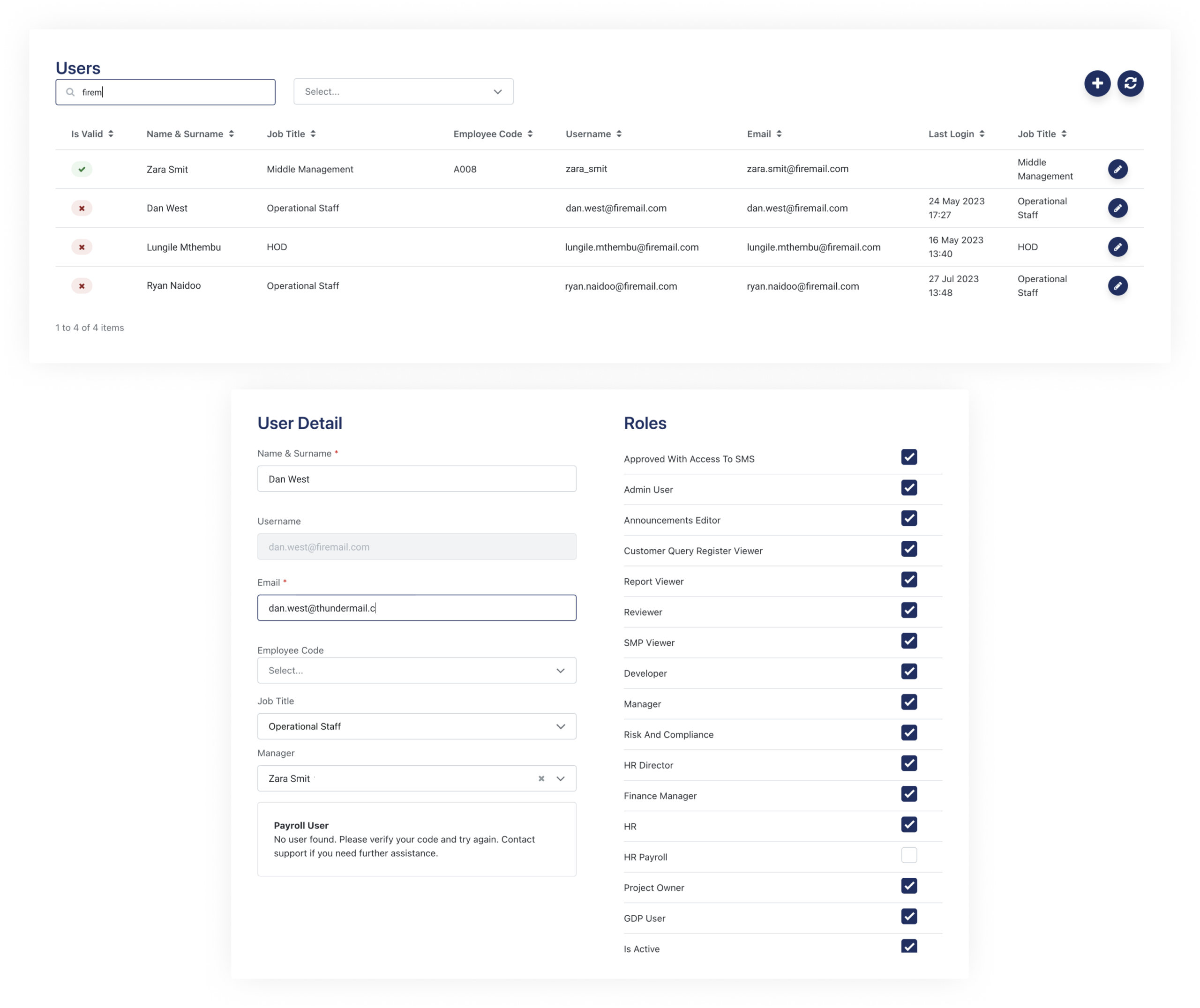 Personal Progress Management
• Goal check-ins: actions can be added by users to help them move towards their goals
• Race-lap-score system: users can run a race consisting of several laps and get a score for each lap 
• Pit-stop system: regular check-ins with one's manager to course-correct and reflect when working towards a goal 
• Overview: A dashboard to see all of one's metrics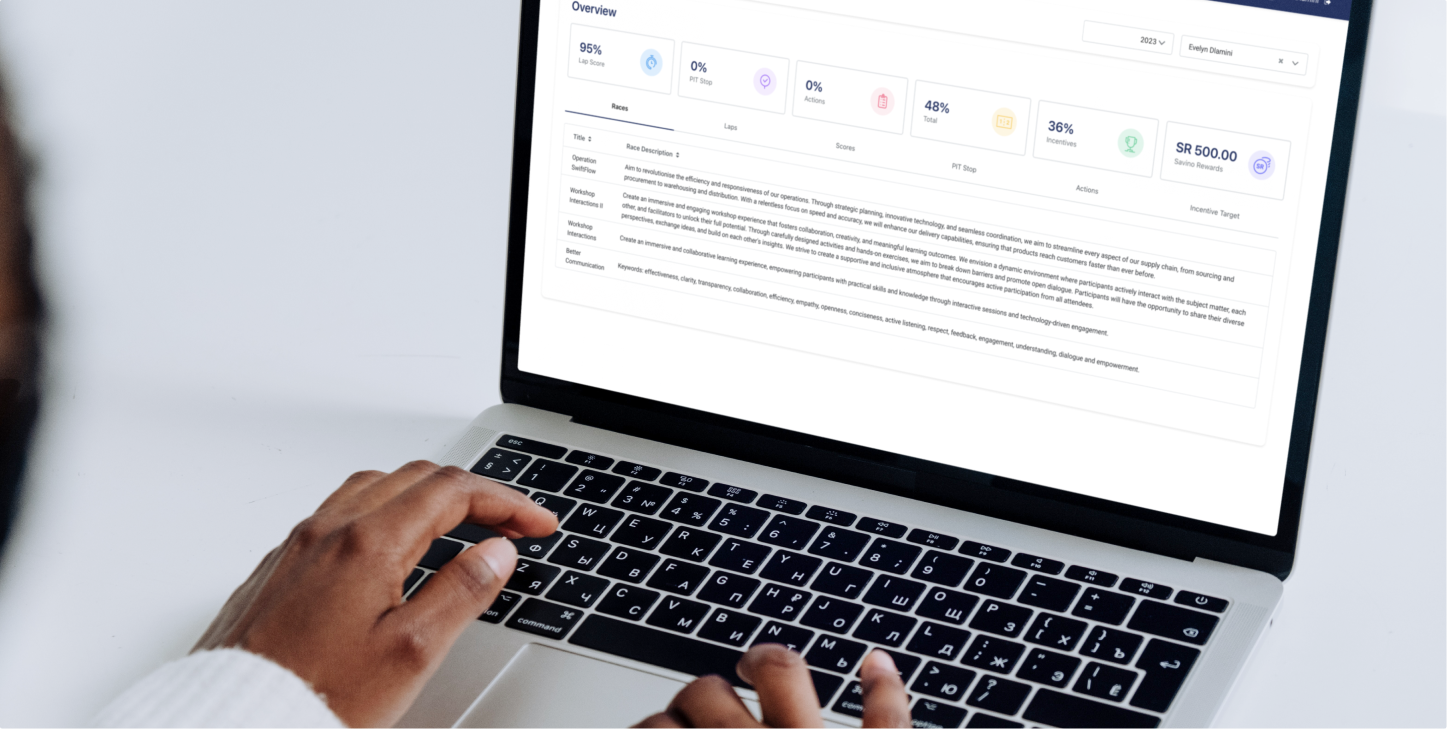 Online store and Savino Rewards
• Savino Rewards: Internal currency system that incentivises actions based on merit. This can be traded in for Takealot vouchers 


Outcome 
Savino Management Systems was met with positive feedback from users and stakeholders alike. Savino reported that SMS is now in use in all of their branches throughout South Africa.